Dinner Cruises
Enjoy a beautiful dinner cruise down the Seine in Paris, while all the stunning monuments in Paris is passing by your window. Tickets to Your dinner Cruise in Paris can be bought here!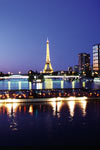 Dinner Cruise at 6:15 PM
Make sure you book your dinner cruise tickets from home and prepare yourself of a night in the name of romance. Enjoy a lovely traditional French dinner as the sun is setting over Paris.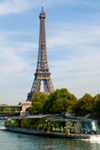 Lunch Cruise at 12:30 PM
Enjoy a lovely Parisian lunch on the Seine on this lunch cruise. Experience some of the French cuisine, while you sit and enjoy Paris' incredible buildings and architecture pass you by.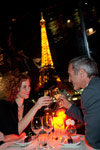 VIP Dinner Cruise at 8:30 PM
Try the ultimate dinner experience in Paris on a cruise on the Seine! This VIP dinner cruise is one of our best-selling tours, and that's no without reason. Great food and amazing ambiance! Make sure to prebook your tickets from home!
The season is over. Tickets for next season will be on sale in June. Please check the website for details.