Dinner Cruise, Eiffel Tower and Moulin Rouge
Price from £ 200
Enjoy a dinner Cruise on the Seine River, then visit the Eiffel Tower and end the evening with Cabaret at Moulin Rouge in Paris. What more can you wish of a night in Paris!

You will start this evening by dining aboard one of the boats from the "Marina de Paris " while you watch a unique show outside the windows: A display of the most beautiful monuments facing the Seine River! The menu aboard the boat is: A selection of starters, à la carte main course, A selection of desserts + glass of wine.

The Cruise boat will board at the foot of the Eiffel Tower , where you will skip the queue and visit the 2nd floor of the Eiffel Tower where from you will discover a unique panorama view of Paris.

As the final part of this intense evening the bus will drive you to Moulin Rouge , where you will attend "Féerie " the latest Moulin Rouge cabaret. Each person is served half a bottle of champagne at Moulin Rouge.

A luxury coach will drive you between the attractions and back again, and there is a French and English speaking guide with you all the time!

NB:
* Moulin Rouge is always very popular, so there might be waiting time and queues to get in to Moulin Rouge. For this we cannot be held responsible.
* There are often many clients at Moulin Rouge, so the space at Moulin Rouge can be limited and feel crowded.
* Are you more than 8 persons, you might not get your own table at 'Marina de Paris', you might share it with somebody else
* Formal and/or casual dress is required.

Duration : 7-8 hours.
Departure Times : Every evening at 6:00pm. Please be at departure point at least 20 min. before start.
Dinner Cruise, Eiffel Tower and Moulin Rouge begins and ends at 2, Rue Des Pyramides, 75001 Paris.
NB: You will be asked in the bus which hotel you live at, and if it is in the centre of Paris, the bus will stop near your hotel, so you can get off there.
1
Good
3.0
Reviews from 1 customer reviews
Enjoyed the expierence but a bit pricy!
Brilliant service but thought if was a little expensive! Best part of the night was the meal cruise.... Loved it!!
On Request Tickets

Our local agent needs to confirm availability for this performance. This should not take more than 24 hours
Read more
Dinner Cruise, Eiffel Tower and Moulin Rouge Info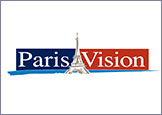 Dinner Cruise, Eiffel Tower and Moulin Rouge
Please be at this location no later than 20 min. before departure:
CityRama
2 Rue Des Pyramides
75001 Paris.
Info
Dinner Cruise, Eiffel Tower and Moulin Rouge
The tour starts every evening at 6:00pm. From 1st of Nov. to 31st of Mar. only Thursday to Saturday.
Directions
Directions
Take the Metro Line 1 to The Tuileries Station



View map
The season is over. Tickets for next season will be on sale in June–. Please check the website for details.