Giverny and Monét
Price from £ 92
We leave Paris, and drive by the western districts of the city and then jump on the Normandy motorway as far as Bonnière.

After crossing the River Seine at Vernon we reach Giverny , the home of Monét , a lovely and tiny village located around 1h30 drive from Paris.

Our guide gives you an enlightening and full guided visit of the gardens and home before leaving you to visit Monét's home and studio on your own, so you can go into details like the famous Japanese engravings at your own pace.

Important Information:
- The Tour is in English!
- Duration: 5 hours.
- Tour starts at 01.45PM daily except Sunday where the tour starts at 08.15AM in the summer. Tour is not on from Nov. to Mar.
- Price is incl. entrance to Giverny (gardens and house).
- The tour begins and ends at 2 rue des Pyramides, 75001 Paris
Giverny and Monét Info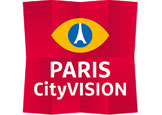 Giverny and Monét
Please be at this location no later than 30 min. before departure:
PARISCityVISION
2 rue des Pyramides
75001 Paris.
Info
Giverny and Monét
Departure time varies depending on season. Please check calendar for updated date and time
Directions
Directions
Take the Metro Line 1 to The Tuileries Station



View map
The season is over. Tickets for next season will be on sale in June. Please check the website for details.