Disneyland® by bus
Price from £ 108
Spend a day at Disneyland® Paris! With prebooked tickets you can jump on the bus from Paris to Disneyland and skip the line to both Disneyland Park and Walt Disney Studios Park.

This tour is a great alternative for those who'd like to visit Disneyland® Paris, but don't want to stay there, but rather stay at the heart of Paris.

Highlights:
- Visit Disneyland Paris & Walt Disney Studios
- Skip the line with prebooked tickets
- Enjoy round trip transportation to/from Disneyland® Paris
- Try all the fun rides
- See the fantastic shows and street parades
- Free entrance for children under age 3

Enjoy a Day of Fun in Disneyland Paris
Disneyland Paris located 32 kilometers east of the center of Paris, and is the most visited theme park in Europe. Here fairytales come to live across five incredible lands filled with classic attractions, fun rides, incredible shows and impressive street parades.

Your prebooked tickets gives access to both Park Disneyland Paris and Park Walt Disney Studios. If you want to visit Disneyland® Paris, but want to avoid the long lines to the ticket office, then make sure to book from home.

This tour also includes transportation to Disneyland® Paris from the center of Paris.

How do I get my tickets?
Shortly after your booking is complete your e-ticket will be send directly to your email, just print it out and bring it with you on your tour.

Where does the tour begin?
The tour starts at our agent PARISCityVISION's office near to the Louvre Museum. The address will be on your e-ticket.

Where does the tour end?
The tour ends back at PARISCityVISION's office in Paris.

How long is the tour?
The tour lasts 12 hours including one hour transportation to and from Disneyland® Paris.
Fantastic
5.0
1 customer reviews
Excellent service, excellent destination
For 82 euros per person you get picked up at central location (just around the corner from the louvre museum) and dropped back off at the same spot, the fee includes entry to both parks as well and you get plenty of time to get around both even without not so careful planning. This is a must for anybody staying in paris centre but wanting to go and do disneyland fully in 1 day all for a reasonable price. A reputable company providing a respectable service that I would definitely use again if the need arose.
Disneyland® by bus Info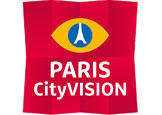 Disneyland® by bus
Please be at the PARISCityVISION office no later than 30 min. before departure:
2 Rue Des Pyramides
75001 Paris
Info
Disneyland® by bus
April to October daily at 08.00AM. November to March daily at 08.30AM
Directions
Directions
Take Metro Line 1 to The Tuileries Station



View map
The season is over. Tickets for next season will be on sale in June. Please check the website for details.