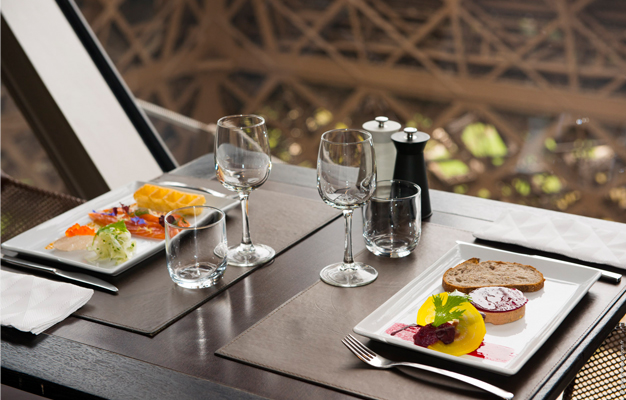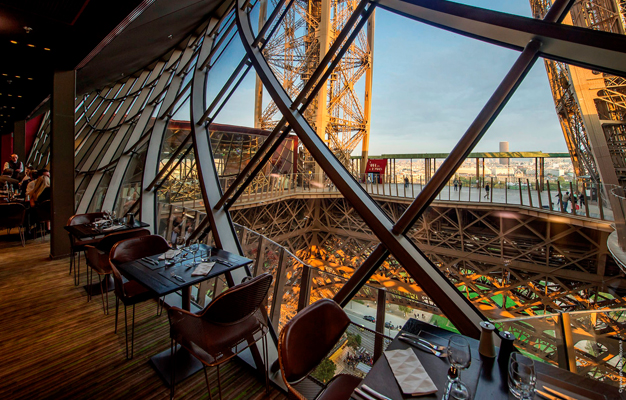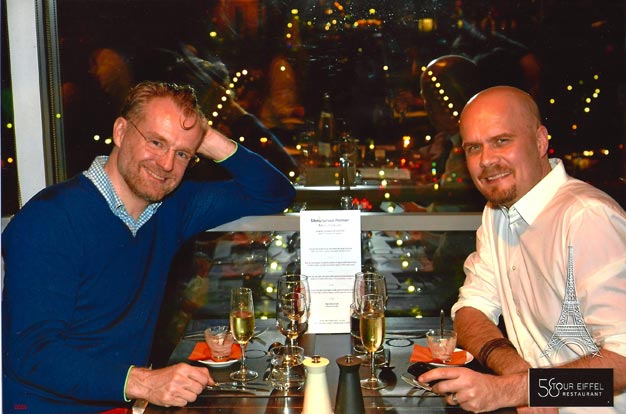 Dinner at the Restaurant 58 Eiffel Tower
Enjoy a lovely dinner at the Restaurant 58 Eiffel Tower! It's a truly unforgettable Parisian experience! With pre-booked tickets you can jump the normal box office lines to the Eiffel Tower and head straight to the first floor and the restaurant to enjoy your special evening.

Highlights:
- Enjoy a delicious dinner at Restaurant 58 Tour Eiffel
- Take in the panoramic view of Paris by night
- Price includes the lift ticket to the first floor.
- Jump que queues with pre-booked tickets
- Buy tickets for the top of the Eiffel Tower on the 1st floor

Great Atmosphere, Amazing Views & Delicious Food
Restaurant 58 Eiffel Tower is located on the first floor of the Eiffel Tower and has a beautiful panoramic view over Paris. With the restaurant's sleek design and lovely French food the settings are perfect for a memorable night out in Paris!

The atmosphere in the restaurant is one of quiet comfort and tranquility, and the furniture is minimalistic to not detract from the lights of the city.

Your hostess will welcome you and show you to your table where you will enjoy a chic and trendy menu with table service.

You can see the different menus here:
18:30 - Tentation & Plaisir menu
21:00 - Sensation & Service Premier menu


How do I obtain my tickets?
Once your booking is completed and you receive the confirmation, you will find an e-ticket attached which you print and bring with you directly to the Eiffel Tower.

At what time is the dinner served?
Depending on the menu you select, dinner is served at either 6:30 PM or 9 PM.

For how long may I make use of the table?
You'll have your table for approx. 2 hours.
Is there a dress code?
Yes, the dress code is casual and business casual. Tie, suits or dresses are optional. Jeans, shorts and sneakers are not permitted.
Is smoking allowed?
No, smoking is prohibited in the restaurant.
Are there children's tickets?

Yes, children's tickets are available for children under age 13
Book now
Fantastic:
4.5
– 281

reviews
Save time – Skip the line
Directions
Dinner at the Restaurant 58 Eiffel Tower
Address
58 Tour Eiffel Eiffel Tower -1st floor Champ de Mars, Paris 7
English helpdesk

020 3870 3444
Need help with your booking? We will gladly answer your questions.