Moulin Rouge and Cruise
Price from £ 135
River seine cruise in Paris followed by the amazing Moulin Rouge show "FÉERIE". Buy your tickets to Cruiseand Moulin Rouge in Paris here!

You start this evening with a beautiful river cruise down the Seine river discovering the beauty of Paris's monuments and bridges.

The river cruise is followed by the amazing Moulin Rouge show "FÉERIE ", with Can-Can dancing, felling the echoes of Toulouse-Lautrec. A ½ bottle of Champagne will be served at Moulin Rouge

Duration : 5-6 hours.
Departure Times : Every evening at 8:00pm. Please be at departure point at least 20 min. before start.
Moulin Rouge and Cruise begins and ends at CityRama, 2, Rue des Pyramides, 75001 Paris.
NB : You will be asked in the bus which hotel you live at, and if it is in the centre of Paris, the bus will stop near your hotel, so you can get off there.

* Between the different attraction on this tour you will be transported in a luxury coach with A/C.
* Moulin Rouge is always very popular, so there might be waiting time and queues to get in to Moulin Rouge. For this we cannot be held responsible.
* There are often many clients at Moulin Rouge, so the space at Moluin Rouge can be limited and feel crowded.
* Formal or casual dress is required.
* Moulin Rouge is not suitable for children. Children under 6 years old is not welcome at Moulin Rouge
On Request Tickets

Our local agent needs to confirm availability for this performance. This should not take more than 24 hours
Read more
Moulin Rouge and Cruise Info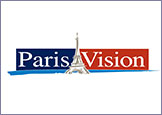 Moulin Rouge and Cruise
Please be at this location no later than 20 min. before departure:
CityRama
2, rue des Pyramides
75001 Paris
Info
Moulin Rouge and Cruise
The tour starts every evening at 8:00pm
From 1st of April to 31st of October!
Directions
Directions
Take the Metro Line 1 to The Tuileries Station



View map
The season is over. Tickets for next season will be on sale in June–. Please check the website for details.